Couples therapy facilitates a deeper understanding of the relationship problems that are leaving you feeling frustrated and hopeless. The goal of couples' therapy is to help you gain new tools and insight that can lead to transformation in your relationship.
Relationships can be complicated.
Deciding to get support is essential to bringing both parties together in a safe, supportive environment.
Coming together for therapy takes courage, commitment, and dedication to the relationship. There will be times in the process where you might feel overwhelmed, frustrated, or defeated; however, realize that couples therapy is hard work because it is hopes and dreams for a better relationship for both partners.
How does couples therapy work?
In the first session, you both will come in and we will explore the various themes of the relationship and start to identify the areas in which your relationship needs further exploration.
During the second session, I will meet with you individually to explore different areas of your life and answer any questions you might have.
The third session is with both of you and will be a feedback session from the previous sessions. I will share with you what each area of the assessment entailed and together we will clarify the areas that need attention, typically starting with the area needing the most attention, and develop a plan.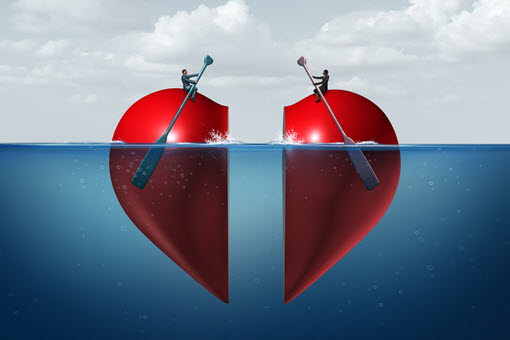 Upcoming sessions will include further exploration of the themes established from the first three sessions using tools and skills to practice inside and outside of session.
Where there was once love… there can be again.
At one point, you were deeply in love with each other. Over time this love has become strained and challenging.
We will work together to give you the tools and skills you need to be better partners to each other. I utilize an integration of methods when working with couples which include:
Attachment theory
Gottman method
Imago therapy
Non-Violent Communication
I will work with you to become more emotionally balanced and connected to each other. You will learn communication skills, identify your own problematic behaviors, and I will teach you how to repair ruptures in your relationship when conflict arises.
Couples therapy with me will be done in a thoughtful, collaborative environment. We will start the process of helping you lean into each other and understand when and how to do this so that your relationship can be better than you ever imagined.
Let's start your journey to a stronger relationship.