Are you no longer feeling seen or heard?
A decision to seek therapy may be spontaneous – or you may have been churning the pros and cons of therapy for some time.
Generally, there is something that tips the scale to cause you to reach out for someone to help with the troubling issues that arise. A therapist will listen carefully to understand your reasons for reaching out.
The work being done in therapy often involves a close examination of feelings, thoughts, behaviors, and relationships.
Above all, the therapy process is about helping you feel seen, heard, and understood.
Individual therapy
Individual therapy is a collaborative process between therapist and client.
Together we will articulate your goals and the kinds of approaches we may take to achieve them.
In our weekly 60-minute sessions, bring in life experiences that are troubling you. We will look more deeply at them and understand more about the impact these experiences have on you.
Over time and with practice, you will develop the capacity to see yourself clearly and have the flexibility to address whatever comes up in your daily life.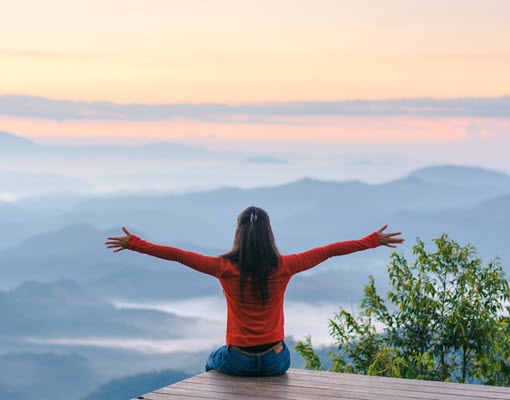 At times, we will be exploring painful experiences from your past; at other times, we might be exploring what it means to find and return to an overlooked part of yourself.
We will move at your pace by paying attention to all the different aspects in your life that are connected to the old patterns keeping you stuck.
Courage can lead to a meaningful life.
It will require courage (to tell your story with your whole heart), dedication, and compassion as we work together.
You will find the benefits of therapy far outweigh the pain of exploration as you discover new freedoms within yourself and relationships that you haven't experienced before.
You will start to feel confidence in your ability to live in a meaningful, connected way.
Call or e-mail me.
As we embark on our work together, you will understand the pleasure of what Joseph Campbell, Mythologist, says, "the privilege of a lifetime is to become who you truly are."
Give me a call at (971) 226-8427 or e-mail me for a free initial consultation.
We'll speak and get to know each other a bit.
I'll let you know how I can help you after I understand what you're needing and wanting from therapy.
From there, if we're a good fit for working together, the journey will begin.